Shopping Cart
Your Cart is Empty
Thank you for your business!
You should be receiving an order confirmation from Paypal shortly.
Exit Shopping Cart
MJJresurrection was created to unite Moonwalkers and BeLIEvers from all over the world to prove Michael Jackson's innocence.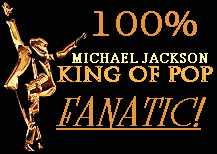 MJJresurrection is a fan website that proves the innocence and goodness of Michael Jackson. It was created in August 2009 by Linda McLaughlin to unite Moonwalkers and BeLIEvers from different parts of the world to meet and provide emotional support in memory of the late King of Pop.
Apart from creating MJJresurrection, Linda is also the founder of MJibco. The world-renowned online business has been in operation since August 2004.
For the past 17 years, Linda has learned that her whole LIVE-ication is to her family and career. She has proven around the world that her mind and heart are all set in the right place—that place known as progression.




Anyone who has come in contact with Linda knows that she is an honest and driven individual. Her motivation comes from many years of hard work as a mother and wife. Her struggles to raise 3 children and care for a mentally-challenged daughter, as well as her stubbornness to escape a less-than-perfect family situation and determination to overcome all odds, have made Linda who she is today.




Linda has effortlessly worked with Michael Jackson's team for more than 16 years. Day and night, she would work with numerous high-profile figures around the world yet did not ask for the recognition she deserved. In spite of that, Linda continued to work internationally on behalf of Michael Jackson without asking for compensation. Needless to say, she was just as qualified as anyone who graduated from college.




Linda has always been influential to many people around the world. Her message of hope and love is invaluable in every sense of the word. Anyone can also learn from her words of wisdom to make the world a better place.




Linda has always believed that Michael Jackson is innocent She supported the King of Pop at the height of his trials by making bracelets known as MJINNOCENCEBRACELETS in early 2005. Even Michael himself received a bracelet, which is still hugely popular among Moonwalkers and BeLIEvers to this day.

0

/